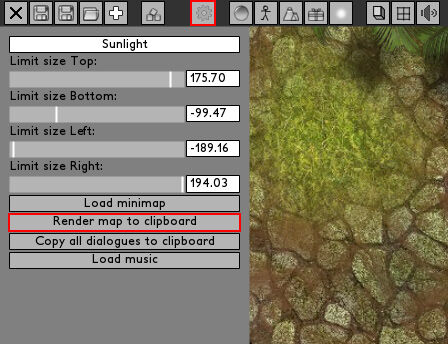 To make a minimap in Driftmoon, select the Map Settings tab from the toolbar, then click the Render map to clipboard button. This will create a 1024x1024 bitmap to your clipboard. You can go to any image editing program, and paste the image.
Save the map as a ".jpg" file to the mod\minimaps directory. After that you can click the Load minimap button in the Map Settings tab to select your newly created minimap. Done!
Note that the area within the map size (Blue lines) will be zoomed in to occupy as much space in the minimap as possible, so it is worth reducing the map limits as much as possible to have a better looking minimap.